Main Content
Quick
Search
Real Estate IDX Powered by iHomefinder
At Beth Traverso Group, we understand that when you are ready to buy or sell a home, you are ready to start the next chapter of your life. As locals, we have specific industry knowledge and years of experience to help you get where you want to be.
Beth Traverso, a 20+ year veteran of the real estate industry, is among the top 1% of real estate brokers in the greater Seattle area. Specializing in the towns and cities in the greater Seattle and Eastside areas, with a special focus on the Snoqualmie Valley, our team members are experts in the places we serve. Our full-time assistant ensures that no detail is overlooked. Having a strong support staff empowers our agents to do what they love most: serve our clients.
We are proud to offer concierge-level service. Our team looks forward to serving you and helping you find a clear path forward whether you are buying or selling a home, acreage property or investment property.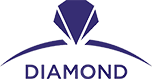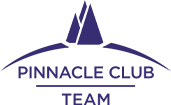 Listings not found, please come back later...
Listings not found, please come back later...
Beth is a fantastic agent. My wife and I, very spur of the moment, decided we were in the market for a home and Beth was able to arrange her schedule to do several showings of homes in one weekend. Beth has a keen eye for detail, making sure we noticed all the little things in the homes we visited. All in all the process was quick and painless as we closed on our current home! ...
We feel so fortunate to have found Beth, as we just knew from the start that she was a first-class realtor. She was always one step ahead of the game and we were able to purchase our dream home when there were multiple bids. She was there to guide us through every step from searching for our home to closing on our home. We would not even hesitate to recommend her to friends and family. ...
Beth has represented me in more than one transaction--as a buyer and as a seller. In both, she was savvy and diligent. Her advice on how to prep my property for sale and to find the "sweet spot" in pricing was key to a quick sale. She understood my desires, needs and financial abilities in purchasing a home. I'm living in that home now and couldn't have done it without Beth! I know that she gives her all with each and every client. You can't go wrong with Beth in your corner. ...
Beth was really nice and easy to work with. Listened to what I wanted in a home and found the perfect place for me to buy. She was always very helpful and available when I needed information. She was very helpful in finding an inspector and insurance agent. I would recommend her if you are buying or selling your home. ...
I have nothing but great things to say about Beth and her team! With the purchase of our first home, Beth took extra time explaining and walking us through the process, was honest, offered great advice, responded in a timely matter, and was overall so personable to work with! If we ever buy/sell again, Beth will be the first person we call! I would highly recommend her! ...
Beth helped me both buying and then selling my house, and it was the best real estate experience I've ever had. She is extremely knowledgeable about the market, excellent negotiation skills, and very friendly and easy to work with. She makes every client feel important, and I can't recommend her enough! ...
Beth is a very professional and personable agent. She looked out for our interests, did not pressure us in any way, and always listened to our questions thoughtfully. She was always prepared with accurate information. I recommend her highly. ...
We love Beth! She helped us list and sell two homes in record time! She is professional, knowledgeable, and friendly. Beth was always patient with our many questions and always made time to talk us through all aspects of the process. She went above and beyond for us in all respects. We consider her a friend and not just our realtor. Beth was truly a pleasure to work with and we would recommend her to anyone! ...
If you want exceptional service, call Beth. Beth and her team are professional, skilled, and caring. They went above and beyond our expectations to help us prepare, sell and move. Beth and her team not only treated us as clients, they treated us as neighbors. I wouldn't use anyone else! ...
Beth did a great job getting our house sold. She kept us informed, told us what was reasonable as the market took a downturn, and walked us through the process, making it a relatively painless process. ...
Blog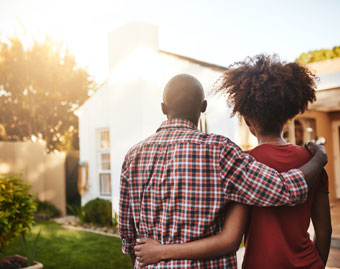 There are two ways to think about remodeling projects that will boost your home's value; you can get one or two major remodels done or opt for a bunch of small fixes. Depending on your...
Blog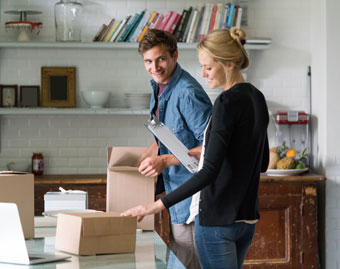 There are many reasons why it may be time to sell your home. You may need more space to make room for a growing family or you need to downsize after your kids leave the...
There are two ways to think about remodeling projects that will boost your home's value; you can get one or two major remodels done or opt for a bunch of small fixes. Depending on your budget and your timetable, one approach may be better for you than the other.
For instance, if you have an unfinished basement, maybe your dream when you first moved into your home was to refinish it. It never happened. Now that you are thinking about selling your home, you feel that a prospective buyer would really appreciate a full finished basement. Is that the remodeling project that you should do before selling?